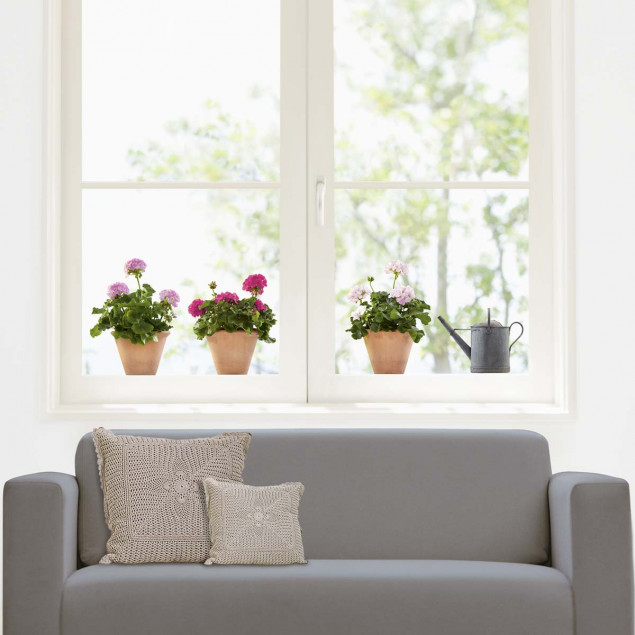 Geranium roses (3 pots) window sticker
5 reviews
Stunning potted geraniums oe better than the real thing! Decorate the windows and glass panels in your home with this double-sided sticker in trompe loeoeil style. Your interior will be transformed thanks to these adhesive stickers which can be applied in under 5 minutes, with no need for glue, on glass surfaces and mirrors in your home. A fresh, flower-filled atmosphere awaits.
You may also like
Product details
Product details
1 planches 49X69cm
4 stickers
Adhésif en polypropylène
Très facile à poser et à enlever
Adhère très facilement par effet ventouse sans colle
Repositionnable à volonté
Lavable
Impression en offset UV des deux côtés pour un rendu aussi beau à l'intérieur qu'à l'extérieur (si pose sur fenêtre)
Édité et imprimé par Nouvelles Images
Designé en France
Size: Big
Couleur: Green, Pink
Delivery and returns
Already seen
Avis clients
Avis clients
5/5
Très bon produit que je connaissais déjà. Je suis très satisfaite.
5/5
5/5
Exactement comme je le voulais
5/5
4/5
joli effet, mais un plus plus grand aurait été encore mieux