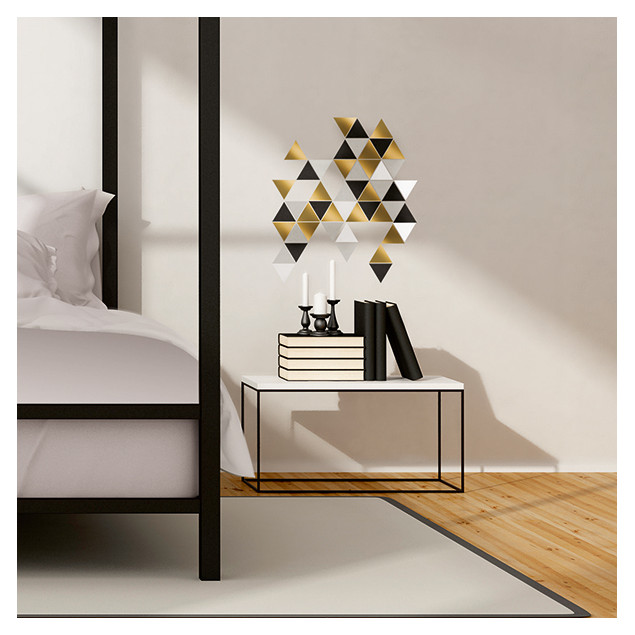 Multi-coloured Triangles Wall Stickers
1 review
Leave your fear of geometry behind by using it to add a chic and shiny touch to your interior! This set of 48 triangles in gold, black and silver can be arranged however you fancy and to suit your tastes in your bedroom, office, living room or even your kitchen. They will provide that touch of style that your walls were missing! Easy to apply and remove, these wall stickers are perfect if you want to have fun and enjoy decorating and will enable you to experiment with trends!
You may also like
Product details
Product details
2 sheets L23 x H34 cm
Format: L6.5 x H5.3 cm per triangle
24 triangles per sheet
Easy to apply
Can be repositioned while applying
Does not ruin the surface when removed
CMYK or hot foil printing
Thick, glossy coated 180 g/m² paper oe more environmentally friendly than vinyl
Size: Medium
Couleur: Black, White, Grey, Gold
Delivery and returns
Already seen
Avis clients
Avis clients
5/5
Bon rendu, bonne qualité.