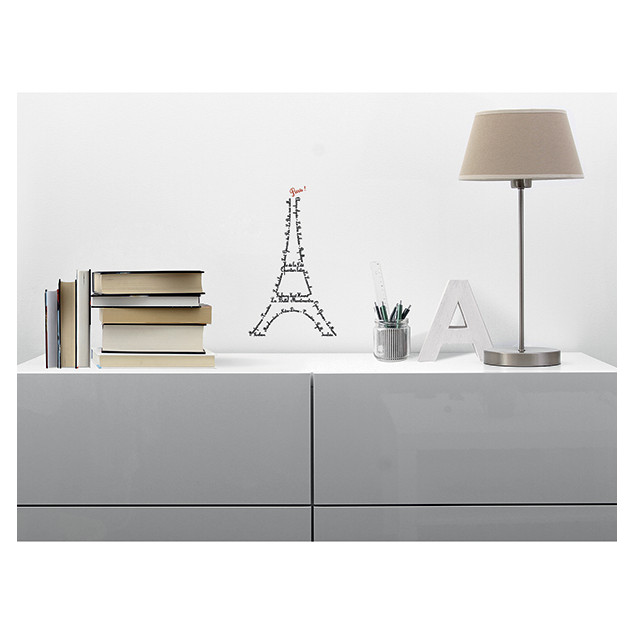 Eiffel Tower Transfer Wall Sticker
1 review
Immerse yourself in Paris and its famous neighbourhoods with this typographic decorative adhesive sticker. This lovely Eiffel Tower and the striking joined-up handwriting will make you feel like youoere in the streets of Paris no matter the time of day. Why wait any longer? Use these wall stickers which are easy to apply and remove. You can use them to experiment with trends and your tastes without breaking the bank!
You may also like
Product details
Product details
1 sheet L23 x H34 cm
Format: L19XH32cm
Easy to apply using a transfer technique.
Cannot be repositioned
Remove using the heat from a hairdryer without damaging the surface
Screen printing on polyester film
Size: Small
Couleur: Black
Delivery and returns
Already seen
Avis clients
Avis clients
5/5
Magnifique décoration, j'adore, moi qui suis Parisienne. Facile à Poser.