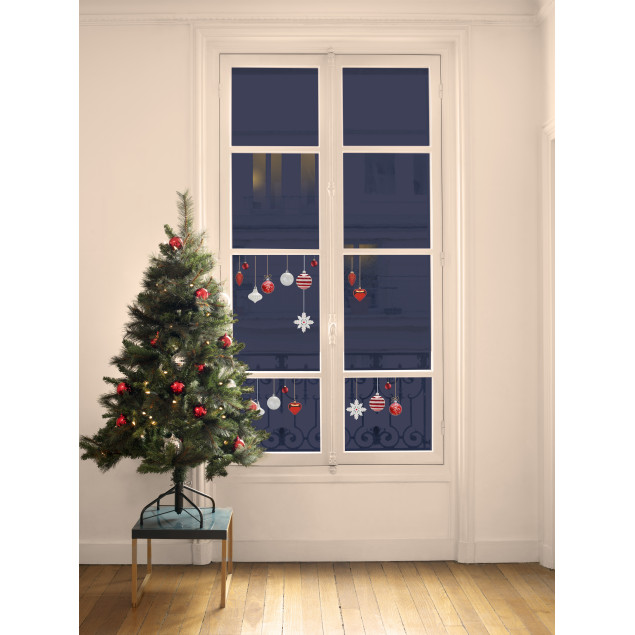 Baubles window sticker
1 review
Red, red and more red! What would Christmas be like without lovely decorative baubles brightening up our interiors? This year, weoere being innovative by putting them on our lovely windows. At Draeger we make life easier with these lovely Christmas window stickers. Applied in 5 minutes flat, this touch of style will delight your guests and your neighbours too as they are printed on both sides for a finish that looks as good from inside as outside.
You may also like
Product details
Product details
2 sheets, 30 stickers
Sheet 24 x 36 cm
Height of one bauble: 9 cm
Polypropylene adhesive
Very easy to apply and remove
Sticks very easily using suction, no glue needed
Can be repositioned as many times as you like
Washable
UV offset printing on both sides for a beautiful look from inside and out (if applied onto windows)
Delivery and returns
Already seen
Avis clients
Avis clients
5/5
Très jolis stickers de Noel réutilisables.