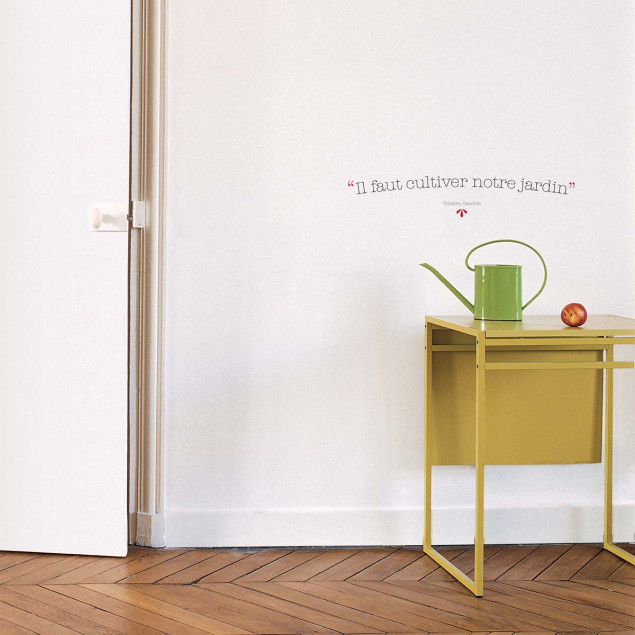 Quote Sticker - Voltaire - Il faut cultiver notre
1 review
Letoes leave our metaphysical problems to one side and cultivate our garden as Voltaire said in Candide. With a highly optimistic message, this quote sticker pushes us to act to overcome the little problems we face on a daily basis. So display it proudly in your home for all to see oe in your living room, kitchen, or entrance hall oe and inspire your family and friends! Easy to apply and remove using a hairdryer, these patent-pending wall stickers will add a dash of literary charm to your interior!
You may also like
Product details
Product details
1 sheet 24x67 cm
Quote L64 x H12 cm
1 sticker
Quick and easy to apply to a variety of surfaces.
For walls and any smooth, clean dry surface. Not for use on fragile surfaces.
Rub firmly with a coin to transfer the pattern.
Remove using the heat from a hairdryer without leaving any marks.
Size: Medium
Couleur: Red, Black
Delivery and returns
Already seen
Avis clients
Avis clients
5/5