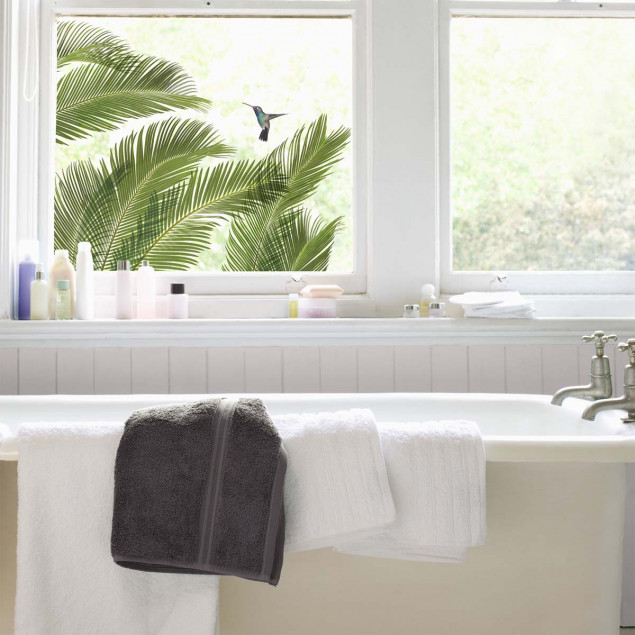 Palm leaves and birds window sticker
1 review
With its bright colours, this tropical sticker has everything you need to transform your interior into a relaxing green paradise. Quick, put this bird back in its natural habitat by placing it close to those palm leaves! These double-sided stickers will look just as good whether youoere inside or outside. They are electrostatic so stick to windows without any need for glue. Personalise your bedrooms, living room and all glass surfaces without worrying. It's perfect!
You may also like
Product details
Product details
1 planche 49X69cm
5 stickers
Adhésif en polypropylène
Très facile à poser et à enlever
Adhère très facilement par effet ventouse sans colle
Repositionnable à volonté
Lavable
Impression en offset UV des deux côtés pour un rendu aussi beau à l'intérieur qu'à l'extérieur (si pose sur fenêtre)
Édité et imprimé par Nouvelles Images
Designé en France
Delivery and returns
Already seen
Avis clients
Avis clients
5/5
Facile à poser. Je l ai acheté pour cacher un vis à vis, je ne voulais pas mettre de rideaux pour garder la luminosité en partie haute de ma fenêtre et ça fonctionne parfaitement.