Greetings cards and postcards
Who are you writing to? What emotions do you want to convey? Choosing a card can never be left to chance.
And to match the close attention you give to your recipient, Draeger focuses on the quality of its products, through their design and texts, as well as the choice of paper and finishes. The craft of card-making has always been at the heart of the firm's activities. Draeger has been in the postcard market since 1956—through the brand Yvon—and in the greetings card segment since 2011 when it took over Hallmark, the sector's world leader.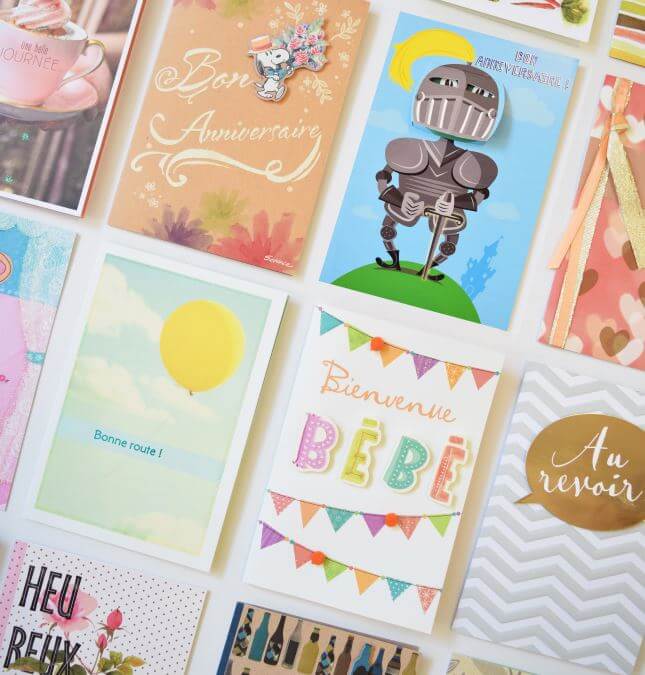 Gift wrapping
What do you first see when you receive a gift? The wrapping!
In this field like in others, Draeger has chosen to stand out through excellence, with above-average paper grammage that enhances your intentions. The firm also offers full ranges of bags and accessories in this segment for perfect harmony.
Gift items
Mugs, pens, beauty pouches, tea-light holders, sundries trays: Draeger diversified its activities in 2008 by launching a range of gift items.
Exclusive, elegant, detailed design; cheery, tender, warm messages; unbeatably good value for money: the firm has put all the ingredients for success into this new business line. Because the underlying theme remains the same: conveying emotions.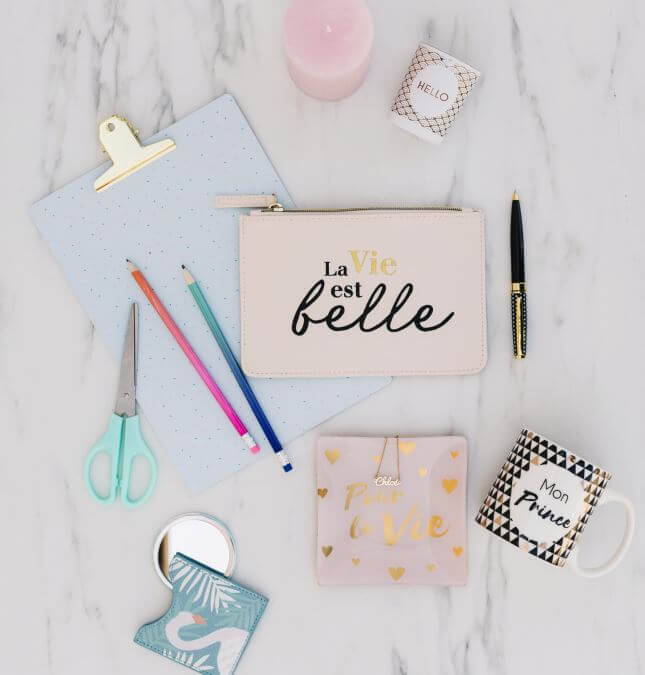 Diaries and calendars
Moving, amusing, touching... and always aesthetically pleasing to the highest degree. You won't be able to resist the charm of the images illustrating the Draeger group's Diaries and Calendars collections each year.
Just because a product is practical does not mean it should not be beautiful too. Drawing inspiration from travel, landscapes and wildlife, the firm puts its talents to good use to suit your tastes and support you all year round.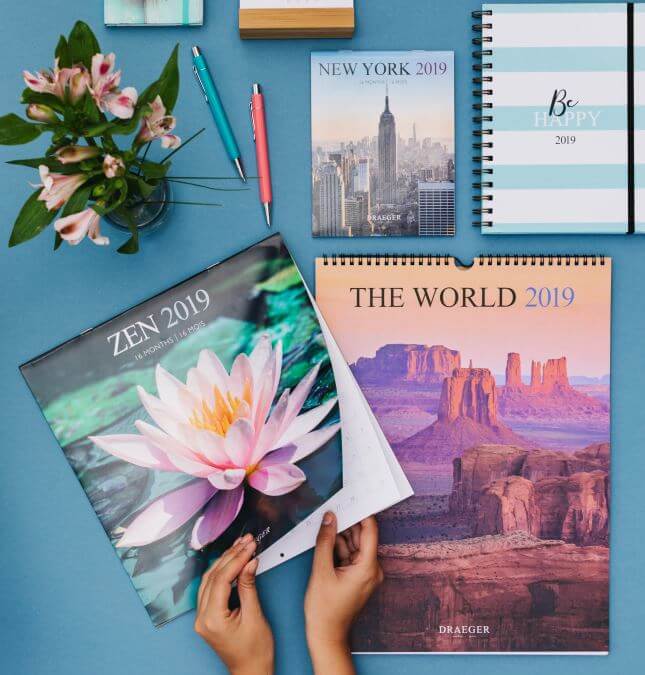 Wall decoration
Do you want to change your decoration without breaking the bank? Draeger can provide you with the ideal solution. Posters, large prints, pictures, high-quality homestickers: the firm has developed broad expertise in wall decoration through its brand Nouvelles Images, a major reference in the sector.
Whether for your kitchen, bathroom, bedrooms or lounge, our products brighten up the mood of any room in your house, adding a touch of elegance. Affordable and easy to use, they come in full ranges. They are perfect for creating the atmosphere that best matches your personality.