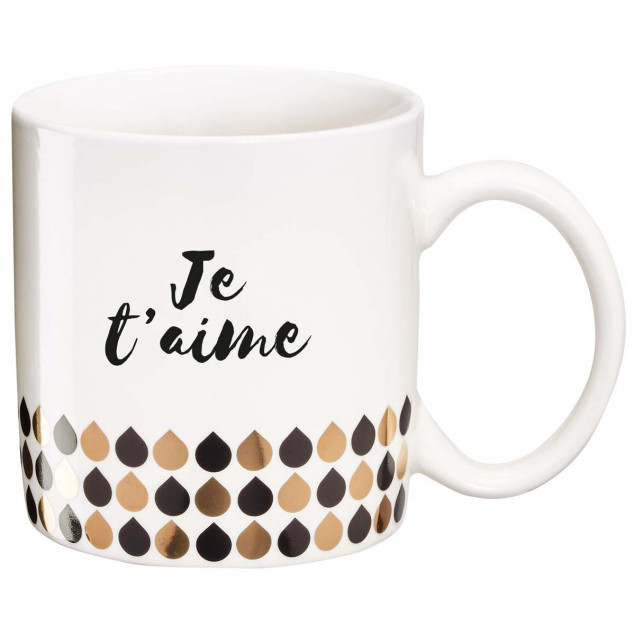 "Partner, friend or family member - it's never too late to declare your love! In a sophisticated and elegant way, this Black and Gold mug decorated with the French message ""Je t'aime"" will remind whoever you choose to give it to of your love on a daily basis. A gift for a day, a message for a lifetime - try this special touch! With a capacity of 350 ml, it is perfect for any hot drink. This unique mug comes in an attractive and elegant gift box for a touch of sophistication. Not suitable for microwave use. Dishwasher safe."
You may also like
Product details
Product details
1 fine china mug
Size: 8 cm diameter and 8.5 cm tall
Comes in a lovely box, length 12 cm, width 8.5 cm and height 10 cm
Holds 350 ml
Washable in the dishwasher
Not suitable for microwave use
It's a gift ?
Delivery and returns
Already seen