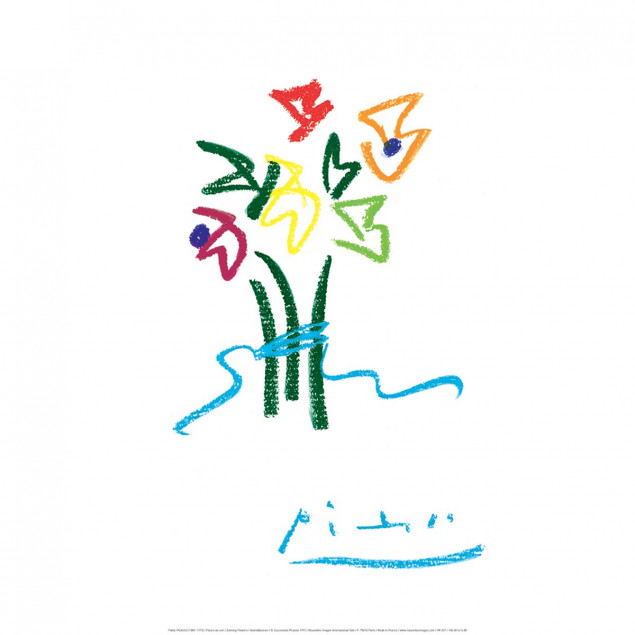 Evening Flowers poster - P. PICASSO, 40 x 50
1 review
Picasso
Bright colours, primitive shapes, a symbolic signature: you have correctly recognised the great painter Pablo Picasso and his oeEvening Flowersoe. The artist, regarded as one of the founders of Cubism, is considered to be one of the most illustrious painters of the 20th century, given the impression his technique and creativity left on this era. Enhance this piece with a black, colourful or wood frame to add a touch of style to your interior.
You may also like
Product details
Product details
Format: 40 x 50
Printing for optimised colours
Size: Medium
Couleur: Multicolor
Artists: Picasso
Delivery and returns
Already seen
Avis clients
Avis clients
5/5
Je l'ai offerte et c'est un beau cadeau apprécié!