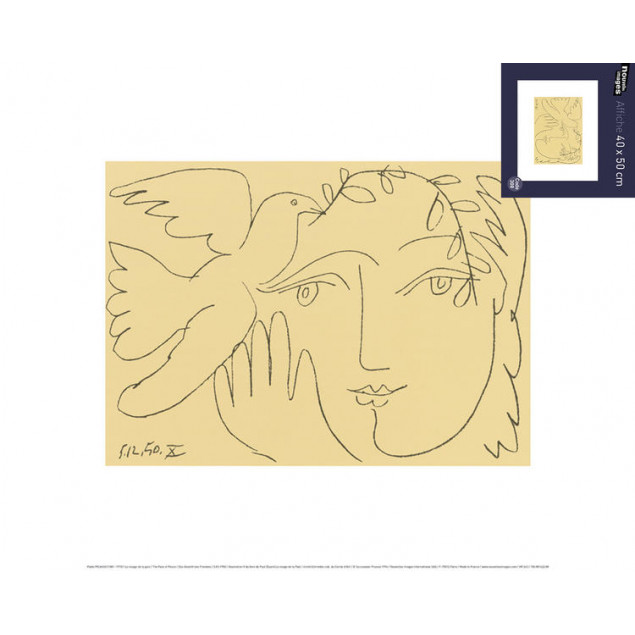 The Face of Peace poster - P. PICASSO, XXXX
2 reviews
Picasso
This product is no longer in stock
oeThe Face of Peaceoe is one of 25 silkscreen prints on the same theme created by Picasso in 1950. With a subtle fine line, the artist depicts a happy face crowned by a dove. This work is a homage to pacificism and reflects the deep political commitment the artist developed after the war. Bring a refined touch of style to your interior with this legendary work and feel free to combine it with the artistoes other emblematic posters.
You may also like
Product details
Product details
Printing for optimised colours
Size: Medium
Couleur: Beige
Artists: Picasso
Delivery and returns
Already seen
Avis clients
Avis clients
5/5
Tout à fait conforme, je suis ravie !!
5/5
Pour le produit en lui-même, pas de problème, mais l'emballage hou là là